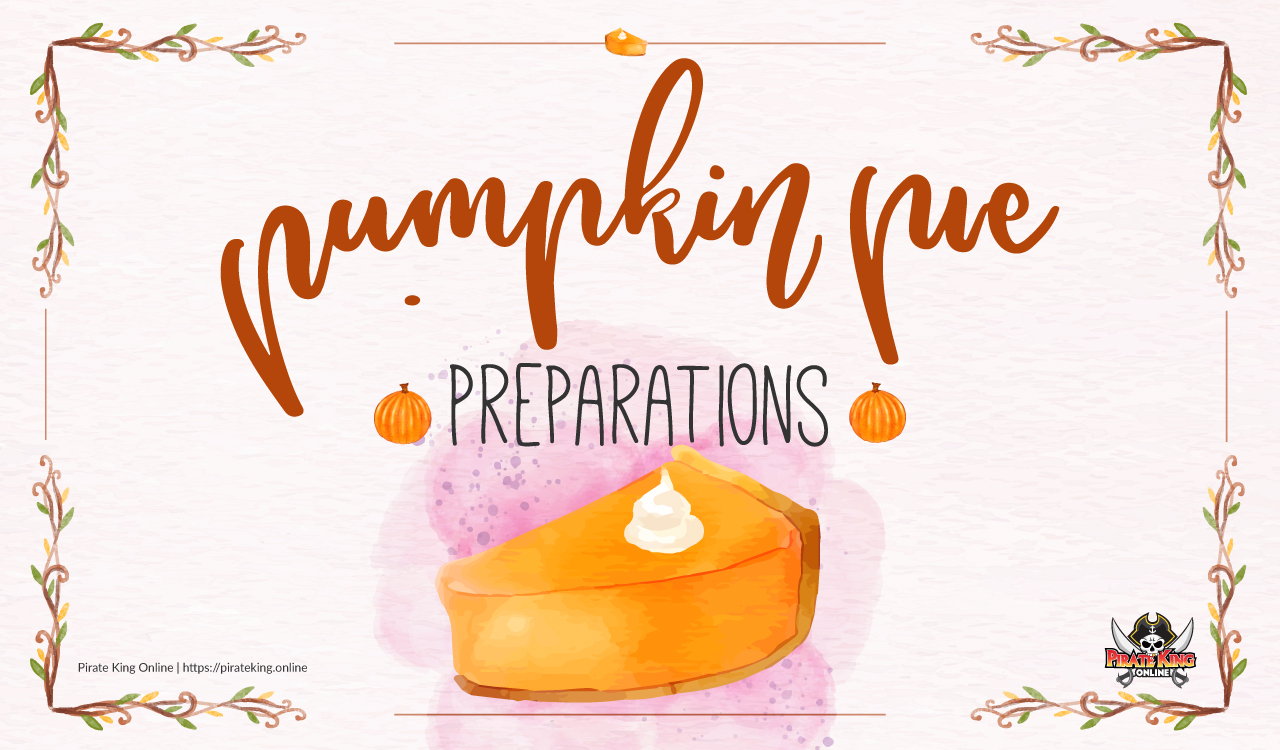 Granny Maya loves her homemade Pumpkin Pie! Afterall who doesn't like pumpkin pie?! The demand for pumpkin pie is too damn high! Granny Maya is willing to share her special secret recipe of making those creamy god-blessed sweet pumpkin pie with fellow, only if they are willing to help with the preparations! However the preparations might divulge you from for what you learn what it takes to make a delicious pumpkin pie will shock you!
Duration
: November 21th 12:00 to November 22 23:59
The
Pumpkin Pie
Quest will begin with
Innkeeper - Granny Maya
however you must approach
Event NPC - Pappa
to accept the initial quest which will permit you to aid Granny Maya.
Note
: Thanksgiving Events are part of series, they all run in parallels, you can choose to complete as many you want. However more you complete the more better reward you will receive after thanksgiving day is finished.​
Pirate King Online Team