What is Manufacturing?
Manufacturing is the method used to create items which are usually related to PvP (Player vs Player) combat tricks. You may have seem some items such as :​
Flash Bomb :

Ship Accelerator :

Ship Atomizer :

Sand Bag :
All of those are produced by manufacturing, and only by manufacturing. You may have noticed also that all those items have decent market prices, and are sold really often.​
Well, Don't you see an oportunity there?​
So let's continue and i'll show you how you can become a richie rich with Manufacturing!​
​
Requirements
Everybody can do manufacturing and make some gold out of it. Anyway, there are some stuff you'll need to have for doing so.
​
Woodcutting :

You'll need to have Woodcutting Lv1 in order to get the Manufacturing skill. It's an easy task. Obtain 1 lifeskill point trought the first 2 quests of Story Quest and buy this book in any Grocery

.

Commom grocery locations :

Argent City (2232, 2729)
Icicle Castle (1357, 482)
Shaitan City (840, 3586)

Lv1 Manufacturing Guide :

Also sold from Grocey traders, requires 1 lifeskill point.

Black Hole Crystal :

This will be given to you in the exact moment you Double-Click your Manufacturing Guide. It has a durability, when it ends you may just buy another one from Players, grab another one creating another character, Repair it (It's harder than other options) or even manufacture some before it ends durability.

Any Fairy :

You may buy them from players, they come in fairy boxes

and many players give them for free for new players.
And that's pretty much it! Now you're able to start farming all the items you'll need to actually do the thing! And here comes the hard work.​
​
Farming​
Before start talking about farming, me, Rozze boy, have a important advice for you.​
The golden Rule : You'll use some different spots in order to farm the things you want, and sometimes there are people farming in the spot you were going to. They were there before and, you must NOT try to steal their spot or KS (Kill steal) them. Talk to them and ask when will they leave, or make a deal with them, they know you want to farm and may be leaving soon because of that. Don't mess around and you'll be blessed with a possible friend and will skip a lot of bullcrap they'll say directly to you because you acted like a eggbag. So don't ever KS spots. BE PATIENT.
Also, before telling you the golden spots, you'll need to understand what and why you'll be passing so many hours there.​
The Blueprint :

These are the things that will actually show you which items you'll need to have to make your own stuff, and also which item will be the result of the combination of those primary items. It looks like this :
​
As you can see, there is some information, it's pretty self-explanatory but i'll give you a hand.

Product : The final result of the process, this item x4, the apple juice, the golden nugget, the good stuff.
Material 1 : A commom item you'll need to collect
Material 2 : Ash wood strips. It will always be this very item for lv1 manufacturing, in different quantities.
Material 3 : Elven fruits . Same as material 2.
Blueprint usage count : How many times you'll be able to use the blueprint. Each time produces x4 products and consume the exact quantity of materials discibred on the blueprint. EACH time.
Base succes rate: it's always 90% in Blueprints lv1 and you'll almost never fail.
Fairy Coin(s) required : Well, same as materials.
Now, don't worry about how and where you'll use all this stuff, we'll be talking about it soon, now go ahead and get all those!​
​
​
"Aw Rozze u silly, how can i even get one of those blue printos in order to know what items I should spend my whole life farming? Huh? What a messed up guide. uugh. Uuuuugh"
​
​
Well my

dear friendu, that's a good question.
​
Those Blueprints are obtained by Double-clicking a Blurry Blueprint

.
​
You've probrably have seem one of those before didn't you? Those are sold by players and dropped by low level monsters, and you'll be farming stacks of this thing! So let's begin with :
​
​
Well, the very best monster to kill when it comes to Blurry Blueprints (bbp) are the Oysters.
​
​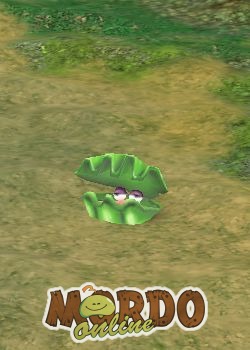 ​
Those can be found both in Ascaron (1394,2467) – (1847,3239) or Deep Blue (890,376) – (996,454). Both spots are awesome to farm and REMEMBER the Golden Rule.​
What's special about the Oysters is that they don't drop only Blueprints, they also drop:​
Flowey Conch :

Great Conch :

Pure Water :

Blurry Blueprint :
Which you'll notice that are essential to many Blueprints recipes you'll be doing.
There are other items you'll need to farm, and you can search where to find them in PKO's Database.
Tips:
Using a Hunter seems pretty much more efficient than any other class to farm since they're ranged based and have higher movement speed, also you should use Amplifier of Luck

everytime you're farming so you'll pretty much get double money for half the time.
Getting Wood
First, you'll need a Axe which can be bought in any Blacksmith

.
Visit This link on PKO's database to see all pine tree spots and be happy chopping all the wood you'll need.
After having some Wood

you'll need to exchange it for Ash wood Strips

which can be done in a Wood Processor Merchant

which can be found in Argent city 2261/2717. The trade-ratio is 99:20
Getting Elven Fruits
Those you of course have seem before too, they look like this :

They also can be found using This Link in our database.
Getting Fairy Coins
For those you'll just need to keep your fairy alive and it will drop in your Temp inventory, which can be acessed by pressing Ctrl + D.
They look like this :
Doing the Manufacturing itself
Now that you gathered a lot of Blurry Blueprints, opened them all , threw away all blueprints you won't be doing, spend some hours farming all the items you'll need, Wood, Elven fruits and Fairy coins , it's time to see the result of your work.
Move to Shaitan City and go to 877,3645, you'll find this thing :
​
You'll use it to make your stuff. Double click it and you'll see that window , and you'll put your stuff in order, starting with the blueprint.​
​
When you're done setting all the items, select how many times you'll want to do the process by changing Quantity from 1 to 10. Click start.
Since it's a Manufacturing lv1, you dont need to worry failing because you rarely will. So hit Start , wait half a second and hit stop as many times as you have usages on your blueprint.
Like said before, every process will give you x4 products.
And that's pretty much it, grab your items, check the actual price and sell it in stalls or announcing in world chat. The most valuable products were shown as example on the very begining of this thread.
Hope i've made it all clear, any questions or suggestions , leave a comment down below.
Thank you all!
Rozze.
Last edited: