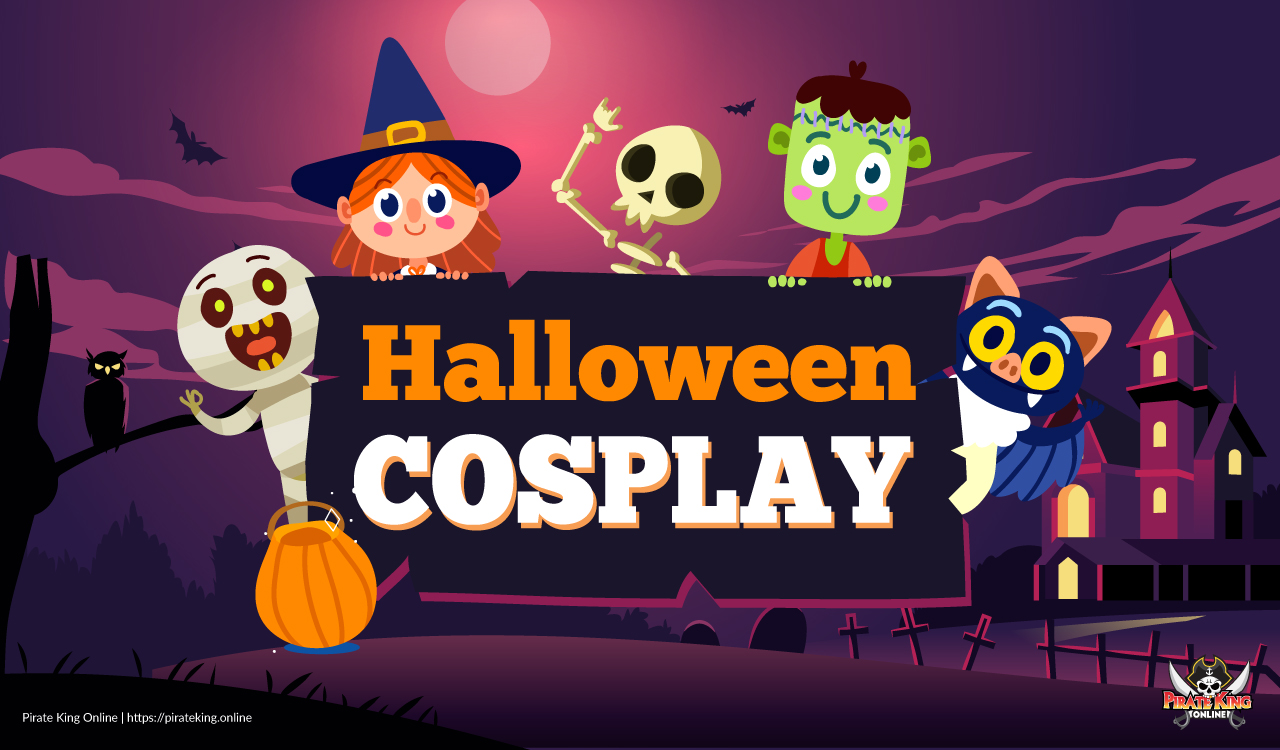 Pirate King Online Presents Cosplay Event!
We're excited to host yet another cosplay event. This round it will be focused to single piece and manufacturing piece of cosplay. You'll be crafting piece of weapon or tailoring one piece such as hat or attire.
Rules
You should craft and/or manufacture the item, it should be not a multiple pieces and you are not required to equip or make yourself visible, but you can, if you want include yourself.
The item must be visually indicate an item known inside our Pirate King Online game. If our judging committee asks you what item you've constructed, you are expected to reveal what item name, so we may run by comparison.
The contestants must be original, not existing work, they also must be proven to be owned by yourself, should problems arise, judges may request you to provide additional proofs of genuine self-made.
Picture editing is OK, but please avoid altering the object itself, you however are free to decorate in sense of "frame" or adding item-icon/item-text around the object itself.
The contestants must submit a post in this topic containing the following template:

Code:

Character Name:
Item Name:
Fun Fact:

Where in the template, please fill out your preferred (main) character name, and what item you are trying to make (cosplaying) with and finally, what was the fun part of doing this event for instance, learning new skill like painting.
Submissions must be submitted by October 31 23:59 UTC time-zone.

Failure to adhere and filling out template will disqualify and ineligible to event winnings.
Bonus Points:
Incorporate the Pirate King Online logo physically (a paper of PKO logo) somewhere on your picture.
Judging Criteria:
Photography: 40%
Creativity: 30%
Resemblance to actual item: 30%
Rewards:
1000 Rum Barrels | 1x Apparel Weapon of choice, 1x Apparel Set, and 1x Wing of choice
500 Rum Barrels | 1x Apparel Set of choice
300 Rum Barrels | 1x Apparel Weapon of choice
Notes:
Part of the event, you are expected to inject Pirate King Online logo onto your submissions, and for that reason we've also included a official copy of our logo in friendly format. And we've even included a sample of how good contestant would look like. Please click on the picture thumbnail to view in full-size as well download it. Please note that we've chosen a fictional picture and item name as example, but in actual submissions you must select an item from our item's database
https://pirateking.online/forum/database/item
.
Code:
Character Name: Loretta
Item Name: Freddy's claws!
Fun Fact: The claws are actually so sharp they can actually cut paper into two pieces with single try!
Pirate King Online Team